Skype Counsellor
Portsmouth, Havant & Waterlooville Counselling
Your local, online therapist near me is available for booking Video Counselling… right now!
The ideal solution during Lockdown Restrictions, self-isolating,  shielding or simply working from home IS STILL AVAILABLE now that the dangers are passing.
Weekly Skype Counselling sessions from the security & comfort of your own location.
Counsellor Dean Richardson MNCS(Accred/Reg).
The effective telehealth counsellor near Portsmouth, Havant & Waterlooville,
having over 24 years of experience.

The reliable, local-counsellor, providing helpful and accessible counselling… using video technology… since 2007.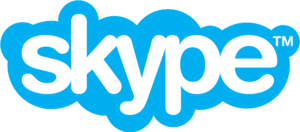 Local, Online, (Portsmouth & areas) Video Counselling using Skype and Zoom for Individuals, Couples, or Small Groups. Highly experienced & fully qualified male counsellor: Dean Richardson MNCS(Accred/Reg).
"Your first important decision for your counselling: go cheap or go experience?" 👍🏻
Different Therapies, Same Trustworthy Technology.
People search Google for a "Skype counsellor near me". There's no surprise to learn how many need their remote video counsellor to live locally. We struggle with regional and national lockdowns, self-isolation, shielding, so it's great to have weekly access to our local, experienced counsellor who also knows what he's doing with video-conferencing technology.
Counselling from the safety of our own location.
Counsellor Dean Richardson MNCS(Accred/Reg) is from Portsmouth, Havant & Waterlooville Counselling. Available to you directly using secure & encrypted video technology. The software is available free to download. It works with your computers, tablets and smartphones. Simply install and check your device has a working camera and microphone 🎤🤳🏻💻 and you're ready.
Preparing for tele-counselling with Skype or Zoom takes minutes and the software is free of charge:
For instructions on operating Skype, visit: Skype.com…
For instructions on operating Zoom, visit: Zoom.com…
Private Skype Counselling from the local Counsellor near me serving the UK Nationwide over Zoom & Skype, plus locations in and around central Havant, Petersfield to Waterlooville, Cosham to Portsmouth & Southsea, Southampton to Chichester, Fareham to Gosport, Hayling Island, Emsworth, Westbourne, Rowland's Castle, local residents anywhere in between and regularly further afield!
Individual Video Counselling.
Meet weekly with your counsellor. One-on-one in the privacy of your own home using Skype or Zoom.
Your video-and-audio enabled computer, tablet or smartphone will be your conduet to connect you to your counsellor. Weekly sessions – same day and time each week.
Find relief in discussing ailments and distresses in confidence.
Couple Video Counselling
Use two video/audio enabled devices to connect your relationship to your Couple Counsellor.
Meet weekly – along with your partner – to your counsellor for couple's therapy.
Whether you're living together, living apart or in a long-distance relationship, Skype Counselling for Couples may be your ideal approach to therapy.
Experience how something as simple as persistent curiosity can transform a relationship, supporting you and your partner in reviewing your behaviour, to invest in a better relationship… together.
Group Video Counselling.
Meet as a group of people with your counsellor.
Groups of up to 8 individuals including: friends, flatmates, polyamorous relationships, work colleagues. Use your video/audio enabled computer, tablet or smartphone. Weekly 90 minute sessions.
Self-Isolating / Shielding.
If, due to local or national lockdown, you're unable to leave your home or travel too far away from it, you can feel a sense of assurance in the knowledge that your Skype Counsellor is still available to you weekly.
Without needing to leave the safety of your home, without having to travel, your counselling sessions can continue with the counsellor you've come to trust.
Homebound.
Know that you have access to your counsellor weekly. Counselling the safety of your home can be a relief. Those who struggle with agoraphobia, have life-limiting conditions, or who have responsibilities within their home find Skype / Zoom Counselling valuable.
Officebound.
Know that you have access to your counsellor weekly from the privacy of your office (or residence if, for example, at university).
Counselling from your office can be a relief knowing you don't have to travel (during rush-hour) to your counsellor's office nor location.
Still at university, knowing you can access your counsellor when you get home or from another secure and private location.
Disabled/Wheelchair Users.
Accessing your counsellor from your home can grow to be as effective as meeting face-to-face. Sometimes we find travelling out of the house regularly to be helpful. Sometimes making the choice to put aside the strain of getting into/out of your car is better. Meeting online can be a relief.
LGBT Relationship Counselling via Video
Video Counselling Exclusively for LGBT Couples
: available to Gay, Lesbian, Bi & Queer Couples. Hampshire, Dorset, and Sussex form the core of the region. Gay, lesbian, bisexual, mixed-sexual, and asexual couples, as well as intimate / polyamorous / non-monogamous groups, use Skype Video counselling.
Access the Specialised Skype Counsellor for LGBT+ is just a few clicks away….
(link goes to HavantCounselling.com)
Dean Richardson

MNCS(Accred/Reg).
Whilst some other counsellors are running to get online to manage these unusual times, it's a relief to learn that Dean Richardson already has over 16 years' experience working as a Skype / Zoom Video Counsellor. It's true: counselling since 1999, he's is now celebrating reaching his 25th year of practice.
Dean is a skilled and experienced counsellor, initiating his online video counselling practice in 2007 (Skype, Zoom etc). He began developing his remote telecommunication skills way back in the early 2000s at IBM (North Harbour). After attaining his first qualifying diploma in counselling, Dean added additional professional development in "Delivering Therapy Online" back in 2007.
Dean's counselling services are available to Portsmouth, Havant, Waterlooville, areas in Hampshire and across the UK. Although local residents make use of Dean's therapy skills, his caseload also contains at least 20% of clients from farther afield (several different towns & counties and some different countries).
Video technology counselling online is available only through Dean's private practice (it's not available via the NHS nor EAPs).
No GP referral required to set up your first counselling session!
So, make your own appointment today for private counselling without needing to see your doctor first. Nothing lost in making your enquiry…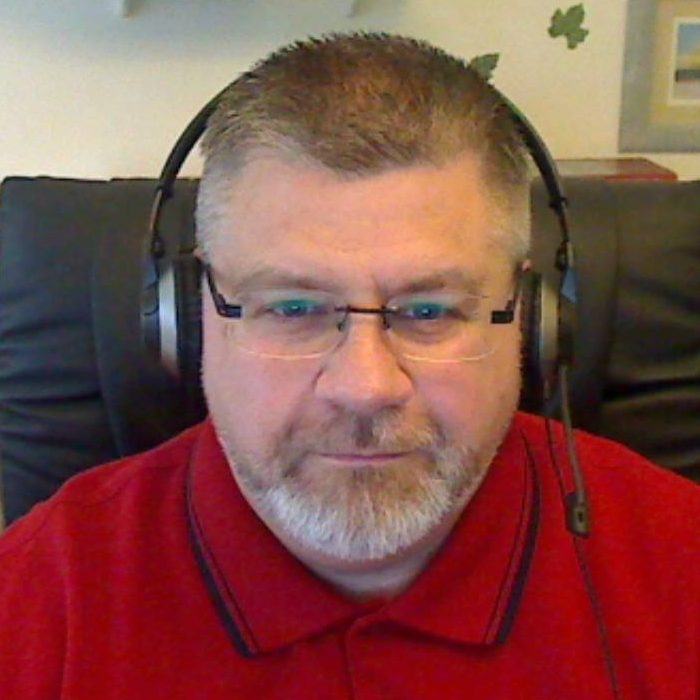 Trained by Online Counsellors.